Puppies arrived at the 13th of February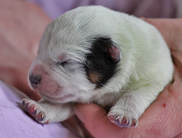 Luna gave birth to 5 wonderful babies. There are 3 boys and 2 girls in the litter. Sire is our wonderful import Wallaby Lucknow Lad.
Angel got the title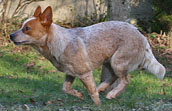 At only 11 months of age Angel (Cossaks Yearning Angel) finished her German Youth Champion in only 8 weeks of showing. We are very porud of her.